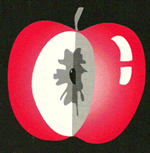 Reality-Based Learning
Marion Brady
Connections: Investigating Reality - A Course of Study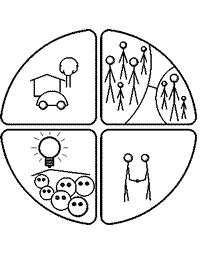 CIR Download Links

Connections: Investigating Reality is a free course of study designed primarily for adolescents and older students, working in small, cooperative groups. It's downloadable from this page (box at right) .
The program's overarching aim is expanding learner ability to "make sense" of reality, an aim we consider essential to the achievement of all other legitimate aims of a general education.
Connections isn't a supplement to the traditional core curriculum. Used optimally, it's a replacement for the core for at least a year of an adolescent learner's schooling. (Here's how, along with other possibilities.)
The activities in Connections rely heavily on ordinary, first-hand user experience, require the use of all thought processes, progress slowly through increasing levels of conceptual (as distinct from textual) complexity, and, as is true in all attempts to make sense of experience, move constantly across and beyond arbitrary disciplinary boundaries.
Its final "product" is meant to be a comprehensive, seamless, systemically integrated, permanent, "master mental model of reality"--a kind of template which, superimposed on real-world experience, routinely translates information into knowledge, and knowledge into wisdom.
Note: This, "bottom up" approach to curriculum reform is obviously an unusual undertaking, one that can profit from extensive, on-going dialog. If you like what you see and decide to use it, your participation in an interactive, supportive, on-line community to explore improvements, discuss learner reactions, and offer additional or alternative activities, is invited.
To facilitate dialog, the "Discussions" box in the right column of this page provides links to pages for participant's comments about the overall program and each individual activity.
Big ideas that shape Connections: Investigating Reality:
Here's what we tell learners:
The future will be more complicated than the present. Old solutions won't solve new problems.
To solve problems, you need to make sense of the real world.
In the real world, everything connects. You'll need to understand "systems."
Because they're the creators of all sciences and all arts, human societies are the most important systems you can study.
Making sense of systems requires organized thought. School subjects aren't very good organizers.
Thinking about ways to organize thought improves how you do it.
For sense-making purposes, the real, everyday world is a better "textbook" than textbooks about it.
Everything you learn should be useful, right here, right now.
Writing makes you think. (Keep a journal.)
Dialog makes you think. (Work with others.)
We're not going to tell you much. We're just going to give you a series of things to do and let you teach yourself how to make more sense of reality - yourself, others, the world
| | |
| --- | --- |
| Marion Brady | Howard Brady |
Supplementary Documents for Connections: Investigating Reality:
NOTE: Connections:Investigating Reality treats the familiar disciplines, subjects, and courses as secondary organizers of knowledge. As the primary organizer, CIR uses our much simpler, everyday approach to organizing information and making sense of it.
This, of course, is a significant change, so a few difficulties are to be expected (difficulties which, in our experience, are more frequently encountered by adults than by adolescents). To ease the transition, we're working on additional activities and investigations that "bridge" between the two organizers. (See document links below.)
We offer CIR free, in the spirit of "open source," seeing it as a kind of basic scope and sequence "skeleton." Our hope is that users everywhere, including those abroad, will offer ideas for improving or replacing existing activities and adding new ones, to create a continuous, constantly evolving, comprehensive general education curriculum.
Send your suggestions to us. We'll take them seriously. And if we incorporate them in CIR or include them as supplements, we'll give you full credit. (See "Contact" on the menu line.)