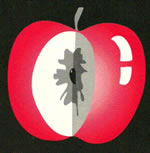 Reality-Based Learning
Marion Brady
Connections: Investigating Reality--A Systems Approach
CIR Download Links

A comprehensive general education course of study for adolescents and older learners
• Explains learning to learners • Relates all school subjects simply and logically • Integrates the arts and sciences • Makes routine use of all thought processes • Stimulates creativity and ingenuity through active learning • Challenges all ability levels equally • Capitalizes on individual differences • Is consistently, unquestionably relevant • Does not "privilege" the dominant culture • Maximizes dialog and cooperative learning • Adapts to traditional bureaucratic demands • Makes provision for inter-school communication and continuous course improvement • Replaces school subjects as information organizers with a single, much simpler, more natural organizer • Moves learners steadily through ever-increasing levels of conceptual complexity • Returns curricular control to those best positioned to improve it—classroom teachers • Builds in criteria establishing the relative importance of information
...and costs nothing to implement
.
Additional Information about Connections: Investigating Reality

When and Where to Use Connections: Investigating Reality
Download
Connections: Investigating Reality

(Complete, file size 3MB)
Free, no strings attached, no signup, no advertising!
(Links for downloading individual sections are in the right column.>>)
Note: This, "bottom up" approach to curriculum reform is obviously an unusual undertaking, one that can profit from extensive, on-going dialog. We invite your participation in an interactive, supportive, on-line community to explore improvements, discuss learner reactions, and offer additional or alternative activities. See "Discussions and User Feedback" (right column >>)
Supplementary Documents

(also Free)

:
NOTE: Connections: Investigating Reality treats the familiar disciplines, subjects, and courses as secondary organizers of knowledge. As the primary organizer, CIR uses your much simpler, everyday approach to organizing information and making sense of it.
This, of course, is a significant change, so a few difficulties are to be expected (difficulties which, in our experience, are more frequently encountered by adults than by adolescents). To ease the transition, we're working on additional activities and investigations that "bridge" between the two organizers. See last three document links above.