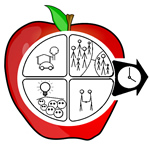 Systems-Based Learning
Marion Brady
Op-Eds, Blogs, Columns by Marion Brady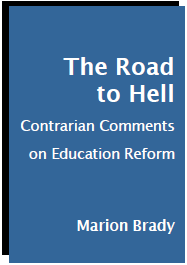 Free e-book compiled from
Knight-Ridder/Tribune newspaper columns.
DOWNLOAD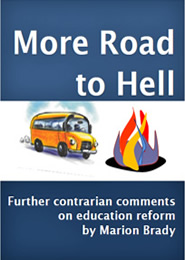 With the exception of the latest postings, Marion Brady's op-ed pieces listed here are compiled and indexed in a new, free e-book:
More Road to Hell.
DOWNLOAD
Most of these originally appeared in the Orlando (Florida) Sentinel, then were available to the 600+ newspapers served by Knight-Ridder/Tribune Information Services. NOTE: These columns are compiled in free e-book The Road to Hell (above).