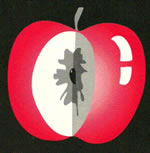 Reality-Based Learning
Marion Brady
SUBSCRIBE
- We'll email you when we add new articles, updates and additions to the website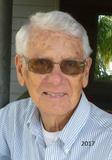 I began my career in education in 1952, teaching in a semi-rural high school in northeastern Ohio. Since then I've taught at every level from 6th grade through the university, been a county-level director of instruction, teacher educator, consultant to publishers, states, and foundations, contributor to academic journals, author of textbooks, professional books, and courses of study, newspaper columnist, and visitor to schools across America and abroad.
4285 North Indian River Drive
Cocoa, Florida 32927
Phone: 321-636-3448
Email: mbrady2222@gmail.com
Where I'm coming from:
America's schools have problems, but for reasons so numerous and complex that pinning the blame on one particular thing—such as teachers—isn't just unfair, it's ridiculous. Blaming teachers for poor school performance is like blaming the waiter or waitress if the food is bad.
Myriad factors affect learner and school performance, many of them related to poverty and its attendant culture. I don't discount the role played by any of them. But I insist that what matters most is what does or doesn't happen in learner's heads, and that's determined primarily by the curriculum. No matter teacher skill, testing regimen, or technological tools, no matter buildings, budgets, or bureaucracies, if the curriculum is poor, instruction will be poor. Period.
In the 1960s, while teaching interdisciplinary social science at Florida State University, I realized that most students weren't really learning much, were instead coping with schooling primarily by relying on short-term memory. What they needed was a "master mental organizer" that related all school subjects logically and integrated them systemically.
Helping learners discover and use such an organizer is the primary focus of this website.