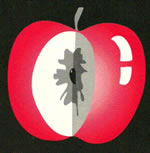 Systems-Based Learning
by Marion Brady
SUBSCRIBE
- We'll email you when we add new articles, updates and additions to the website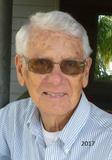 I began my career in education in 1952, teaching in a semi-rural high school in northeastern Ohio. Since then I've taught at every level from 6th grade through the university, been a county-level director of instruction, teacher educator, consultant to publishers, states, and foundations, contributor to academic journals, author of textbooks, professional books, and courses of study, newspaper columnist, and visitor to schools across America and abroad.
4285 North Indian River Drive
Cocoa, Florida 32927
Phone: 321-636-3448
Email: mbrady2222@gmail.com
Systems-Based Learning Courses (Information and links):
Introduction to Systems (Formerly Connections: Investigating Reality)
All course materials are FREE to educators for use with their own learners.
A fundamental problem with discipline-based curricula:
John Goodlad: "The division into subjects and periods encourages a segmented rather than an integrated view of knowledge. Consequently, what students are asked to relate to in schooling becomes increasingly artificial, cut off from the human experiences subject matter is supposed to reflect." (A Place Called School, McGraw-Hill, 1984, p.266)
Peter M. Senge: "From a very early age, we are taught to break apart problems, to fragment the world. This apparently makes complex tasks and subjects more manageable, but we pay a hidden, enormous price. We can no longer see the consequences of our actions; we lose our intrinsic sense of connection to a larger whole." (The Fifth Discipline, Currency Doubleday 1990, p.3)
In matters educational, the phrase "paradigm shift" is overworked. But when systems thinking replaces the 1893 core curriculum as the primary organizer of what's taught, "paradigm shift" is appropriate.
Systems-Based Learning draws content from familiar school subjects and firsthand experience. Systems thinking rather than the academic disciplines helps learners construct comprehensive, efficient, productive mental models of phenomena.