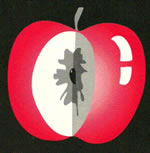 Systems-Based Learning
by Marion Brady
New on this website
February, 2017: We've renamed the website, revised and renamed Connections: Investigating Reality--now
Introduction to Systems

--and added a webpage and links for the new course now being constructed: Investigating World Cultures.

We renamed the website "System-Based Learning" because that's our big difference from everyone else. But all our materials are still "reality based." Let us know if you find any problems, broken links, etc.
December 9, 2016: New Op-Ed by Marion Brady, published on Washington Post, "The Answer Sheet" blog by Valerie Strauss
"The most important thing schools don't do" Top item here. Also available here.