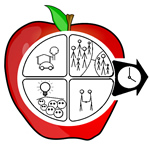 Systems-Based Learning
Marion Brady
Investigating World Cultures: A Systems Approach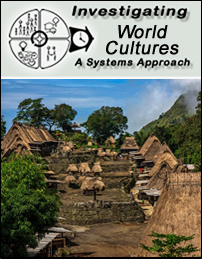 Discussions & User Feedback
(Course now in preparation, partially complete)
In the spirit of open-source, all materials are free to educators for use with their own learners. There's no advertising, no signup, no strings attached.
In the same open-source spirit, we invite your participation in an interactive, supportive, on-line community to explore improvements, discuss learner reactions, and offer additional or alternative activities. See "Discussions and User Feedback" (right column).
Download links:
Overview for Teachers and Mentors (0.6 MB)
The following files contain both learner materials and notes for teacher or mentor. On request, we'll supply links to files with learner materials only.
Unit 1: Introduction to Cultures (1.4MB)
Unit 2: Systems and Societies (2.5MB)
Unit 3: Setting (3.3MB)
Unit 4: Demographics (1.7MB)
Unit 5: Action Patterns (1.2MB)
Unit 6: Shared Ideas (2.7MB)
Unit 7: System Change (1.6 MB)
Units 8-12: Social Control, Status, Cultural Interaction, Change and Stress, etc. (Available O/B summer 2017)