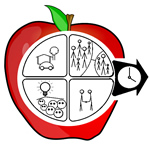 Systems-Based Learning
Marion Brady
SUBSCRIBE
- We'll email you when we add new articles, updates and additions to the website
Below: Useful links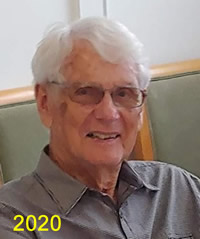 I began my career in education in 1952, teaching in a semi-rural high school in northeastern Ohio. Since then I've taught at every level from 6th grade through the university, been a county-level director of instruction, teacher educator, consultant to publishers, states, and foundations, contributor to academic journals, author of textbooks, professional books, and courses of study, newspaper columnist, and visitor to schools across America and abroad.
4285 North Indian River Drive
Cocoa, Florida 32927
Phone: 321-636-3448
Email: mbrady2222@gmail.com
There will be no significant improvement in learner and school academic performance until systems theory and thinking replace school subjects and disciplines as the primary organizer of information and general knowledge.
NEW RELEASE!!

Civic Systems is an introduction to systems-based learning (SBL) that uses the learner's immediate environment and local government as primary learning resources. An understanding of systemic relationships is essential to societal survival and responsible citizenship, but is neglected by conventional textbooks and curricula.

Click here for the Civic Systems overview and download links
Systems-Based Learning (SBL) accepts the view of Alfred North Whitehead, Thomas Merton, John Goodlad, Albert Einstein, Peter Senge, Buckminster Fuller, Arthur Koestler, David Bohm, and many other respected scholars, that neither the academic disciplines nor the traditional core curriculum adequately model reality's holistic, systemically-integrated nature.
Adopting systems theory as the primary organizer of knowledge solves the problem by making all academic disciplines and school subjects parts of a single, much simpler way of organizing information. To facilitate adoption, SBL's sequenced, hands-on activities use traditional "core" content and their personal experience to help learners of middle-school age and older construct comprehensive, integrated, permanently useful mental models of reality to guide thought and action. More information.
SBL courses are offered free of charge or obligation to educators for use with their own learners. We encourage users to critique the courses of study and work with others to suggest improvements.
This article, "The Whole Is Greater Than the Sum of the Parts" published in 2013 by the English Journal, summarizes my views on curriculum.