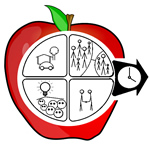 Systems-Based Learning
Marion Brady
Introduction to Systems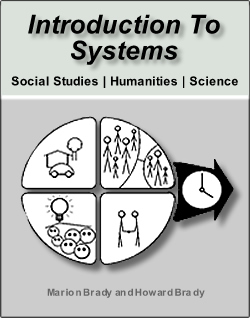 Discussions & User Feedback
Social Studies, Humanities, Science
(Formerly Connections, Investigating Reality, revised and augmented)
In the spirit of open-source, all materials are free to educators for use with their own learners—no advertising, no signup, no strings attached.
What is it?
Introduction to Systems provides learner-directed activities for a year of study for adolescents and older learners.
In a complex world, making sense of reality is essential to human survival. From galaxies to atoms, from nations to individuals, everything is a system or system component. Because every human problem is a system problem, understanding how systems are put together and how they work is the indispensable foundation of an acceptable general educational curriculum.
In sequenced, "hands-on," jargon-free, real-world activities based on General Systems Theory, Introduction to Systems helps learners construct a comprehensive, easily-understood, permanently useful conceptual framework or mental model for describing and analyzing phenemona.
Download links:

Overview for Teachers and Mentors (0.6MB)
Part 1: Thinking, Patterns, Relationships (1.9MB)
Part 2: Analyzing Systems (1.4MB)
Part 3: Societies, Shared Ideas, Action Patterns (1.6MB)
Part 4: Demographics and Setting (2.0MB)
Part 5: The Dynamics of Change (0.9MB)
These files contain both learner materials and notes for teacher or mentor. On request, we'll supply links to files with learner materials only.
In the same open-source spirit, we invite your participation in an interactive, supportive, on-line community to explore improvements, discuss learner reactions, and offer additional or alternative activities. See "Discussions and User Feedback" (right column). (Note that all suggested postings are reviewed for appropriate content before they appear on this site.)
Support Documents (also free):

"Experiences using Introduction to Systems" by Dr. William Webb
Scope and Sequence: Introduction to Systems
When and where to use Introduction to Systems
Introduction to Systems and Traditional Courses
Mini-Course suggestions for enhanced learning
Additional investigations linked to core disciplines:
Science Project suggestions for a year of science investigations have been added here.